JL-AL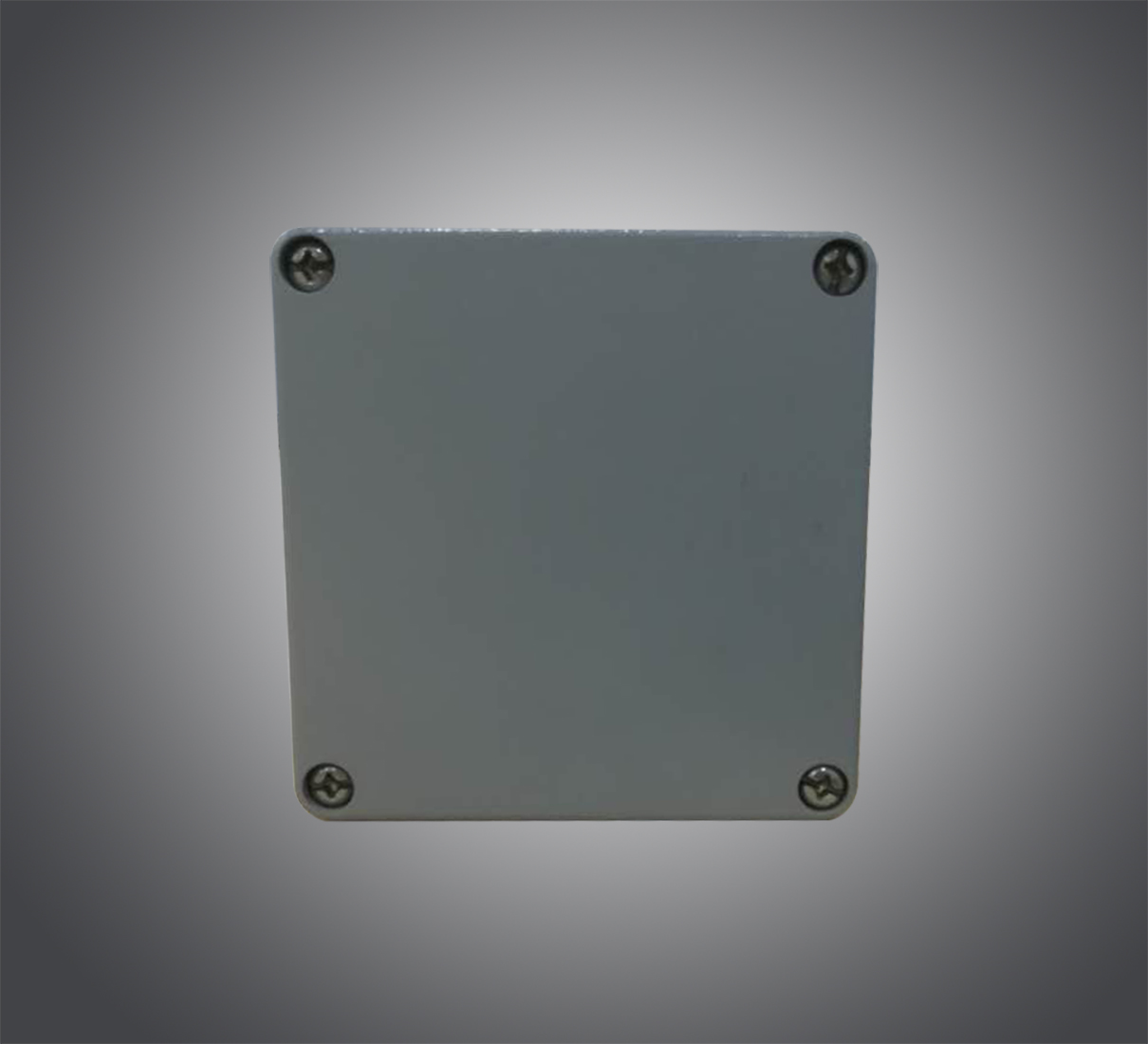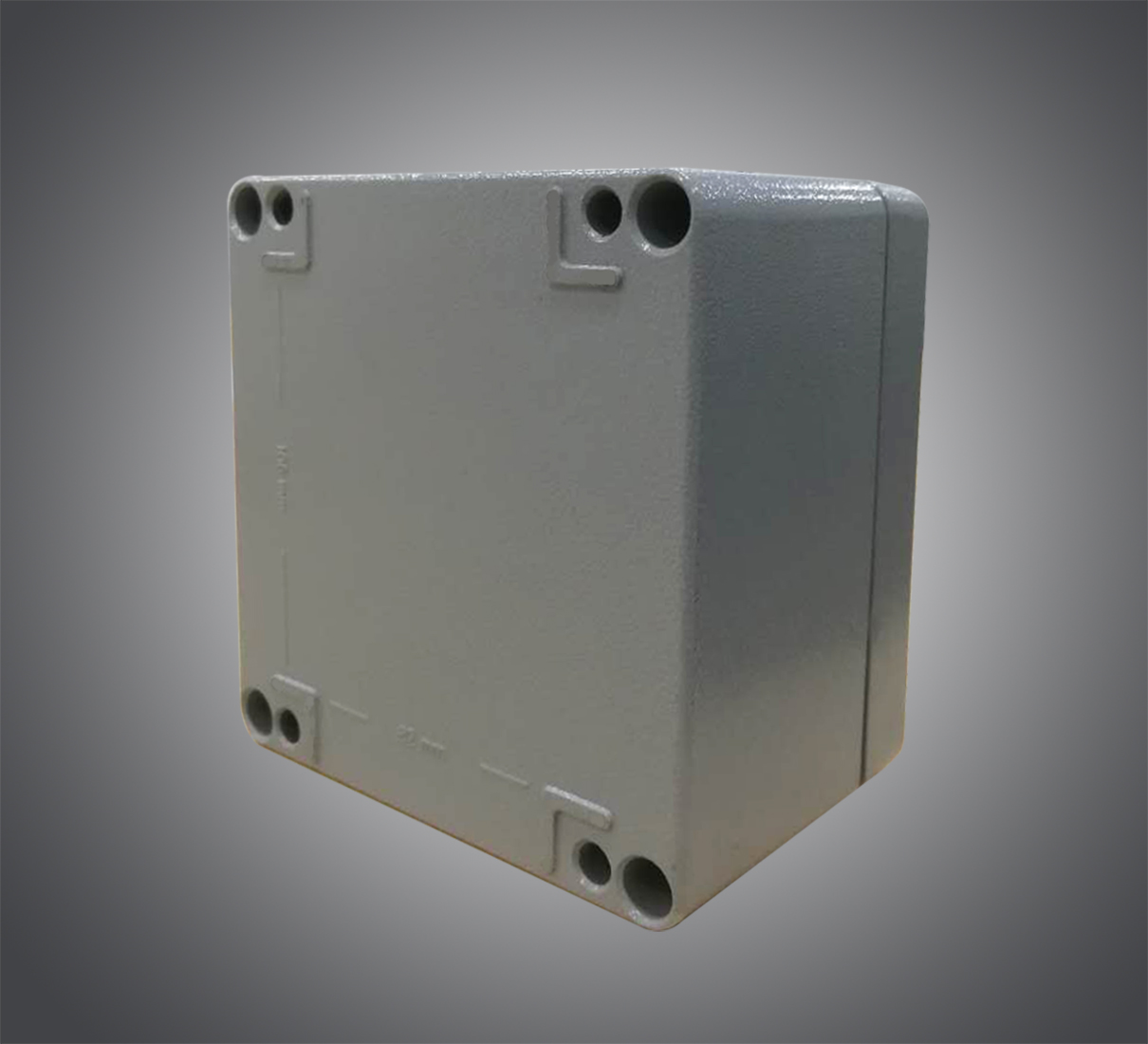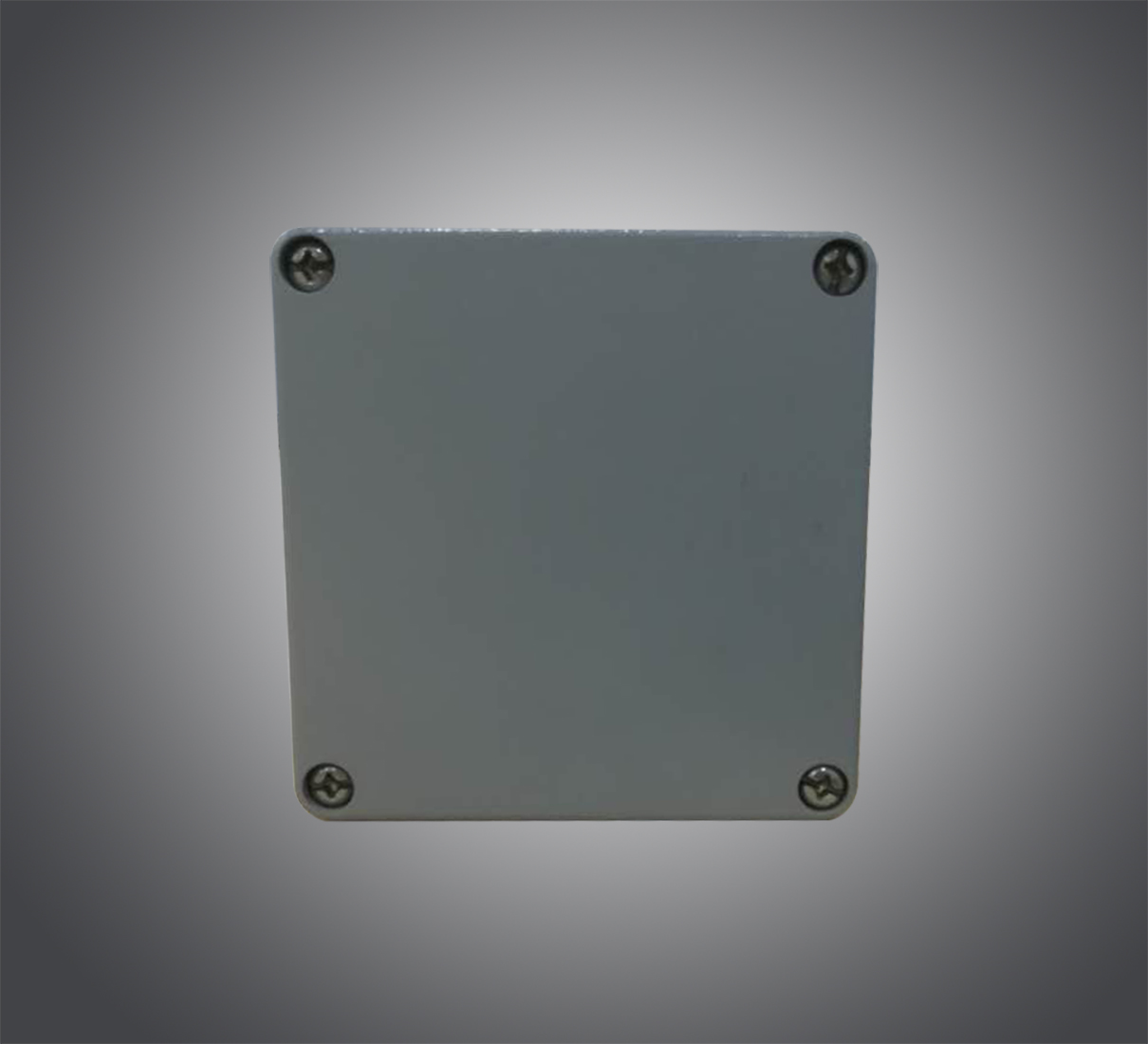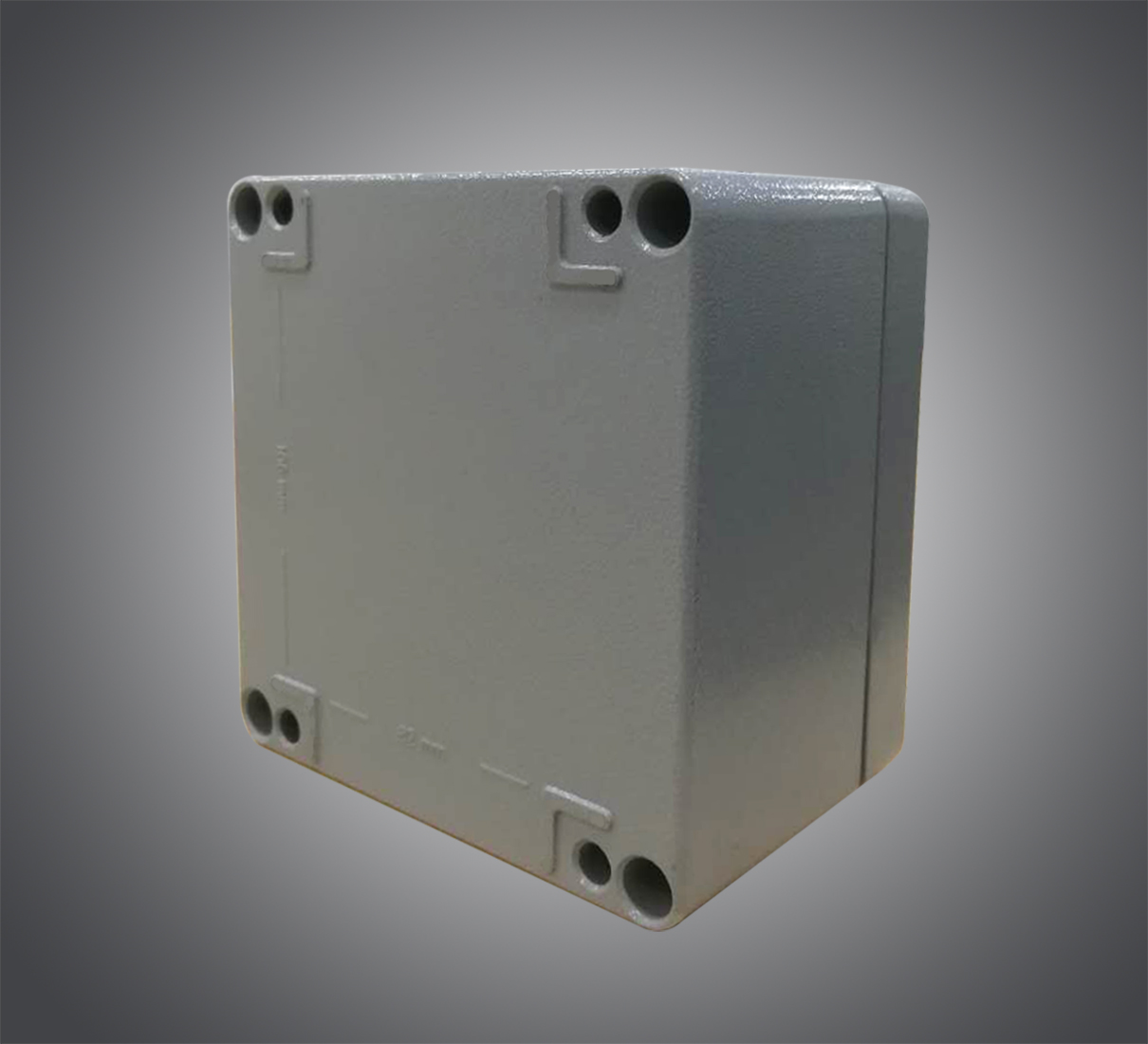 ◇ RAL7001 gray powder is sprayed on the outside of the enclosures which won't fall off even though drilling holes on its surface.
◇ Effective resistance to chemical corrosion.
◇ Enclosures could be used in a wide range of temperature.
◇ Enclosures have basic EMC interception functions.
◇ Applicable to the field of marine operations, hot and humid rust area and corrosion area.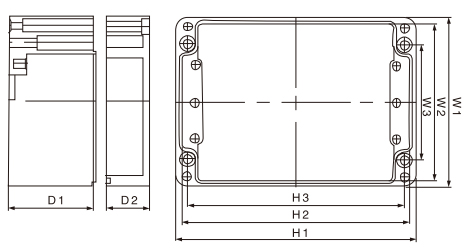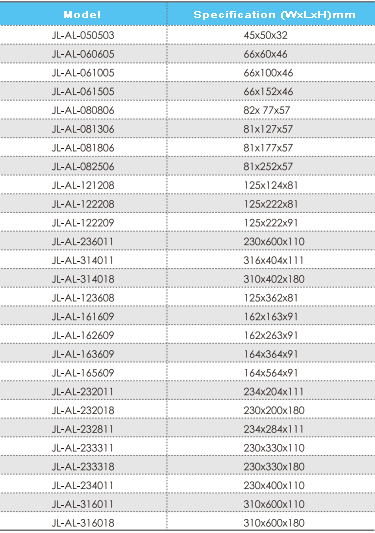 CONNOTEC aluminum enclosures are widely used in: electroplating plants, petroleum and petrochemical industry, textile printing and dyeing, food processing, electronics industry, pharmaceutical manufacturing, electrical engineering, metal smelting, sewage treatment, machinery manufacturing, shipbuilding, etc.
The accessories of CONNOTEC aluminum enclosure include: window type, waterproof gland, industrial socket.